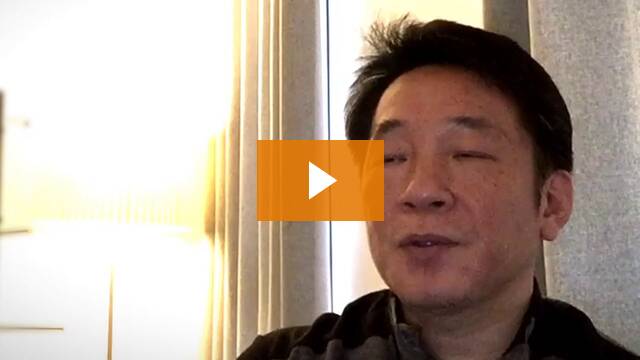 Here is a transcription from this video:
Why did you want to invest in sales performance improvement?
We have sales professionals from different background, doing different things in different ways based on their previous experience. There is no common language.
Sales is not an easy job. Sales is an art. It can be a science. That's why I believe that some rules and knowledge can guide them to the right directions.
What are you looking for in a sales performance improvement service provider?
The buying decision process in Sales Cycle in Asia is very different from methodology developed from the West.
But, many service providers do not have enough knowledge about the Asian business. Also, many times they just go through text by text, even, they do not have much experience in real sales…as a result, they fail to appeal more to the Asian audience.
So, I'm looking for a service partner who is keen aware of Asian culture and decision making process.
I'm a Korean and my team are Koreans. As delivery is important, so their English should be easily to be understood.
What was your experience like working with BP and his team?
We did not expect a lot from him because we used to attend this kind of session before… normally it is boring and the topic is not so much realistically appeal to us.
What I found was he could draw my team's interest from the beginning and keep that interest unDl the end of the class…I believe BP and his team are well prepared for the purpose of the class.
I'm also surprised that BP's methodology is already adapted to the Asian businesses in Asian culture.
What kind of feedback were you getting from your team?
My team said normally they usually understand less than 50% of the native speaker's course, but they said:
BP is able to help us understand 100%, mainly due to his delivery capability, such as his simple
English, proper examples and good interaction.
They also said BP focus on the basics, which is easily forgotten, but should not be forgotten.
For example… listen more than talking, develop more open and intelligent questions…
What did you think of the end result?
After this course, when I have a sales meeting, we could use the same common language like, MAP, Implied Need and Explicit Need… what does it mean to us… it is not the word itself, but we CAN apply them for the deal, which means we can have more accurate judgment over the deal and control them.
Would you recommend BP and Sales Blueprint to other businesses?
Sure! I believe I have to regularly have the session to our sales reps as they have sDll a lot of areas to develop… also what they have
learnt previously need to be reinforced again.
I firmly believe this session can give the right direction to many sales professionals and businesses.